Ajour hotel
Address: Kazakhstan, Almaty, microdistrict Aksay-4, 96a
How to get here
Our small, Cozy hotel "Ajour" offers you comfortable Rooms, from standard, to a class Suit. All Rooms are equipped with individual phone, cable TV and Air Conditioner. Round-the-clock room service, services of the concierge and laundry.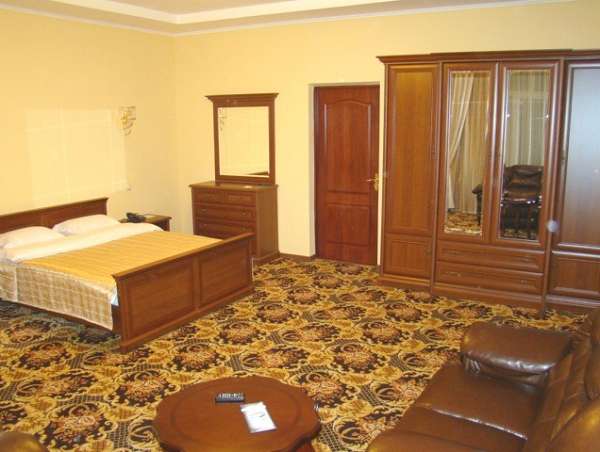 Ajour hotel
Prices and cost of services and accommodation
Prices 2018
Stay on 12 hours and 24 hours
Standard double 8.000 kzt. 12.000 kzt.
Standard rooms
twin 10.000 kzt. 14.000 kzt.
Double
Junior suites 10.000 kzt. 14.000 kzt.
Deluxe rooms 12.000 kzt. 18.000 kzt.
Payment will be accepted according to national bank currency in day of payment, you can pay by Credit card as well
For corporate clients discounts...
The price includes Breakfast for all rooms.
prices can change at any moment
Additional services
We offer at your service 13 comfortable rooms, from standard to luxury.
SPA, a sauna, restaurant with the European and ethnic cuisine, loundries, the concierge, room-service.
Warm welcome, refined interior, endless love to each guest, will warm you in our cozy hotel.

Conveniences in the rooms
All rooms are equipped with individual phone, cable TV, conditioners and Wi-Fi. Round-the-clock room service, services of the concierge and laundry
Meeting at the airport, the railroad station, bus station
available
Checkout time
upon entrance
Payment method
Cash, Bank transfer, credit cards are accepted
Location