Royal Petrol hotel
Address: Kazakhstan, Taldykorgan, Gagarin St. 159 A
How to get here
Hotel is located in 20 km from the Airport Taldykorgan. The hotel is open since 2013.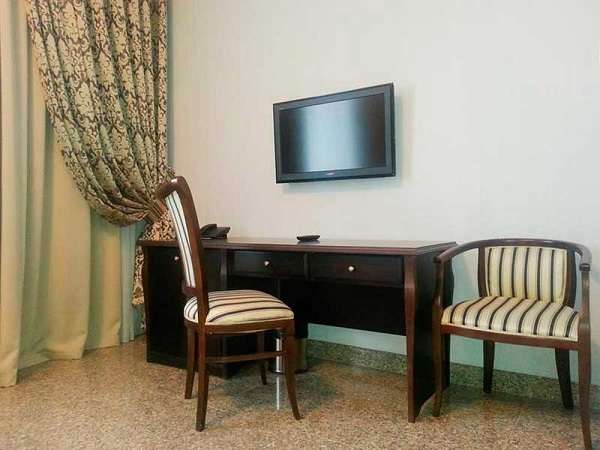 Royal Petrol hotel
Prices and cost of services and accommodation
Price 2023
Standard single - 20000 KZT
Twin double - 25000 KZT
Breakfast is included in the room rate.
Book a room in this hotel
prices can change at any moment
Additional services
Living in our hotel, you will be able to use services of free WiFi, cafe, parking, car wash.

Conveniences in the rooms
In all rooms of the hotel there are phone, phone in a bathroom, the LCD TV, a minibar, the safe, the shower booth, the hair dryer and all accessories, necessary for accommodation, at the level of the international standard.

Meeting at the airport, the railroad station, bus station
available
Checkout time
Check-in from 14:00, check-out until 12:00
Payment method
all forms of payment
Location