Shanyrak hotel
Address: Kazakhstan, Temirtau, Kalinin st, 9
How to get here
The Shanyrak hotel is the again constructed hotel complex located is subcentral the cities.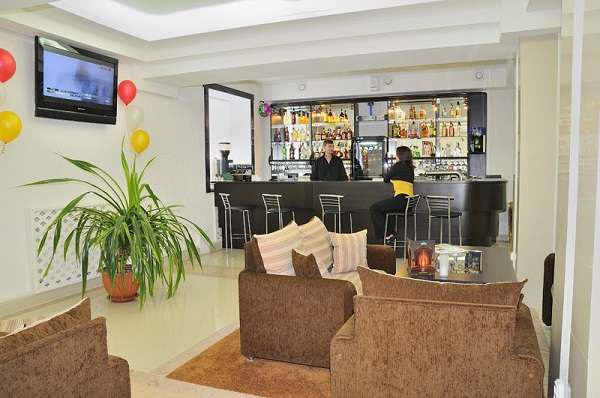 Shanyrak hotel
Prices and cost of services and accommodation
Price 2023
Standard room – 17,000 KZT a day, 10,200 KZT half a day
Junior Suite – 22,000 KZT a day, 13,200 KZT half a day
For newlyweds – 32,000 KZT
VIP – 45 000 KZT
prices can change at any moment
Additional services
bar and restaurant.
There is a possibility of photocopying, use of services of fax, the Internet.
From the back of hotel the arranged well, fenced, protected parking for cars is located.

Conveniences in the rooms
The hotel is equipped with individual system of water supply, heating and conditioning.
All rooms are equipped with satellite TV, the refrigerator, phone with long-distance connection, a minibar, the safe, a shower, a toilet., Service (room-service) round the clock.
In hotel - 27 rooms.

Checkout time
depends on arrival
Payment method
cash, non-cash, credit cards
Location