Fishing and tourist Success base
Address: Almaty Region, Balkhash area, settlement of Karauzyak
How to get here
The fishing and tourist Success base settled down in Almaty region in a dream place of the nature near Lake Balkhash. Small capacity provides to visitors quiet rest, and to us allows to consider individual wishes of each guest.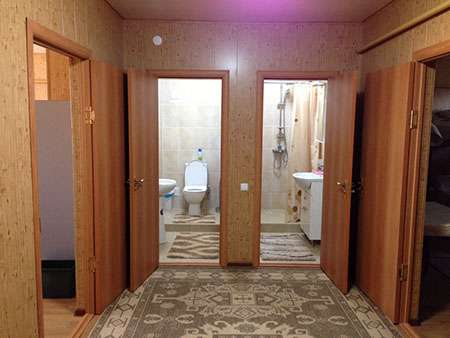 Fishing and tourist Success base
Additional services
In the territory of base it is possible to use places for picnics with braziers, a cauldron for preparation of pilaf and a koktalnitsa, at your service the professional guide, shop of fishing equipment and tackles, and also lease of boats and boats with powerful motors.

Conveniences in the rooms
You won't be left indifferent by comfortable numbers with three meals a day, and also the careful and benevolent attitude of personnel. The guest house is calculated on 24 places and divided into two zones, each of which consists from two double and one eight-local number. Separate entrances allow groups of vacationers not to be crossed, and two home-style cozy dining rooms will become the center of communication of your cheerful company.
Cable TV, shower, toilet, the conditioner in each room

Checkout time
upon entrance
Payment method
Cash
Location