Sanatorium Saryagash of sou
Address: Kazakhstan, Southern Kazakhstan area, Saryagash, resort of Saryagash, 160900
How to get here
Our advantage over other sanatoria of the resort "Saryagash"
* Treatment is carried out by natural mineral water from a source
* the Acceptable vacation package cost
* all medical factors of sanatorium treatment Are observed
* It is recommended for you, your parents, grandfathers and grandmothers, and also everyone
* It isn't necessary to stand in queues
* we Invite all to procedures individually
The sanatorium "Saryagash of sou" small compact sanatorium - a class the house-keeper, Is intended for quiet cozy rest and treatment in a quiet situation. The planted trees and shrubs territory in which the improved fir-trees and thujas in a peremezhka with roses and fruit-trees grow. The source is in the territory of sanatorium. An individual approach to each patient. The professional medical personnel will attentively and politely serve all vacationers of sanatorium. The various dietary menu pleasantly will surprise you. Abundance of fruit and vegetables. East hospitality. It is also possible to get things and footwear at reasonable prices. Persons interested can daily visit the central park of the resort and the indoor pool in the territory of the medical and rehabilitation center Saryagash.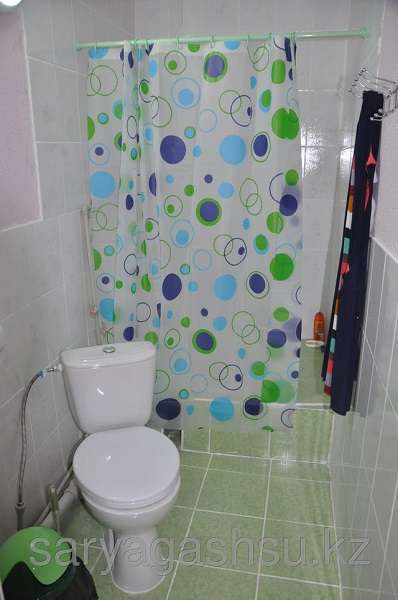 Sanatorium Saryagash of sou
Additional services
The procedures which are included vacation packages in the price
Balneoterapiya, hydrotherapy
* Drink of mineral water
* Washing of a stomach
* Duodenal sounding
* Blind sounding (тюбаж)
* Desnevy irrigation
* Medical microenemas (broths of herbs, "Kyzyl May")
* Gynecologic irrigation
* Mineral bathtub
Physical therapy
* Parafino-ozekeritovy treatment
* Inhalation with herbs and oils
* electrocardiogram (electrocardiography)
* Ural federal district therapy
* UVCh therapy
* Electrophoresis
* Magnetotherapy
* ultrasonography of all bodies of 2000 tg
* FGDS (fibrogastroduodenoskopiya) of 2000 tg
* * Laboratory (OAK, OAM, BAK, gynecologic and urological dabs) 500 - 200 tg
For everything persons interested we provide organized tours by comfortable buses to Turkistan, and also a sightseeing tour to Tashkent, Samarkand, existence of the international passport is for this purpose obligatory. Photographers of sanatorium depict you against the well-known resort of Saryagash, and also will accompany you at all excursions.

Conveniences in the rooms
Satellite television, shower booth, toilet, wash basin, phone.

Location