| | |
| --- | --- |
| | |
How to get to Astana Airport
Astana Airport can be reached by car, bus or taxi. Lets look at the features of each of these options and clarify the upcoming costs.

Ride in personal car
Astana Airport is only 14 km from the city, if you count from the main square, called the "Ashtray" by locals (the square received its name for its round shape). To get from there to the airport, you need:

1. Drive south along Kabanbai Batyr Avenue
2. On the fork in 7 km turn to the left
3. Go straight towards the airport

This route is simple and will not cause you difficulties. But you should know that parking will cost about $ 0.35 per hour. Payment is charged in the national currency - tenge.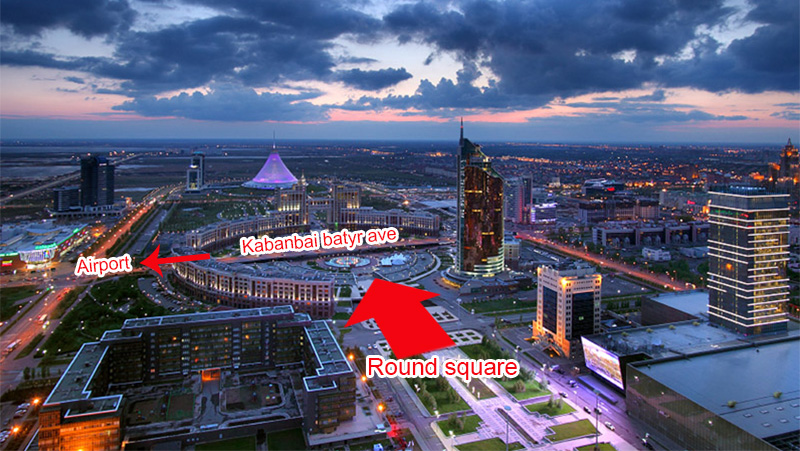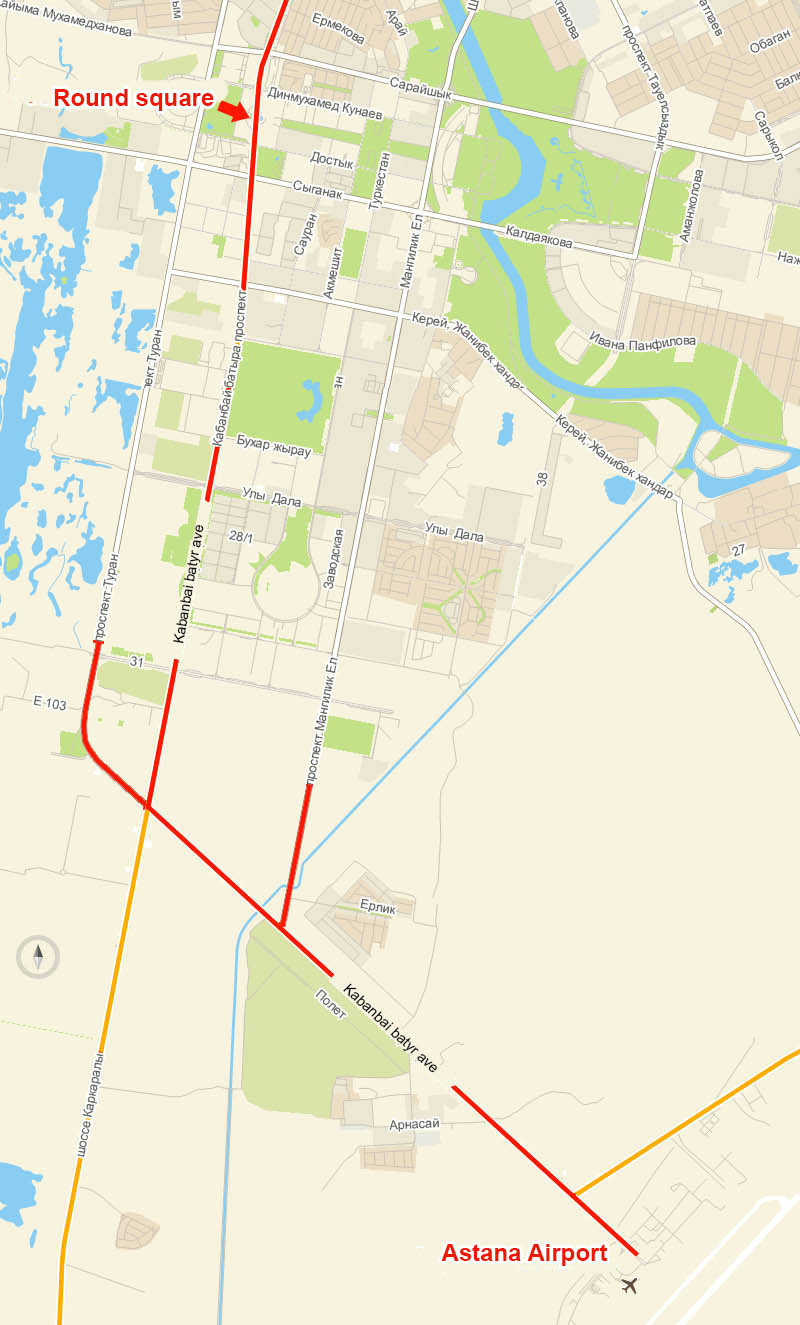 Bus routes from downtown
A bus ride is a more economical option for the tourist. It is convenient because all the minibuses pass through the downtown of Astana.
There are three such bus routes in total: No. 10, No. 12 and No. 100 (the latter is an express route). Bus routes number 10 and number
12 follow to the bus station and the old railway station of Astana (but on different routes). Express number 100 brings tourists to the new station Nurly Zhol (the construction of this station was carried out for the opening of the exhibition Expo).
All three buses arrive at the airport, but stop at a short distance from it. Therefore, you will have to walk a little and carry your luggage.
This is the only disadvantage of an economical bus ride.
Speaking of cheapness, it is worth giving examples of prices for travel. A trip on regular buses will cost you $ 0.5 (tenge 180) if you pay in cash. When using the Astra Plat card you will save 50%, as the cost for you will be $ 0.25 (90 tenge).

Tariffs for an express bus are higher than on a regular minibus. The fare for cash on the express costs $ 0.8 (250 tenge), and using the card - $ 0.5 (180 tenge).

If you have a smartphone, you can pay for the fare with it. But in this case, you should have a local SIM card with a sufficient amount of money in your account.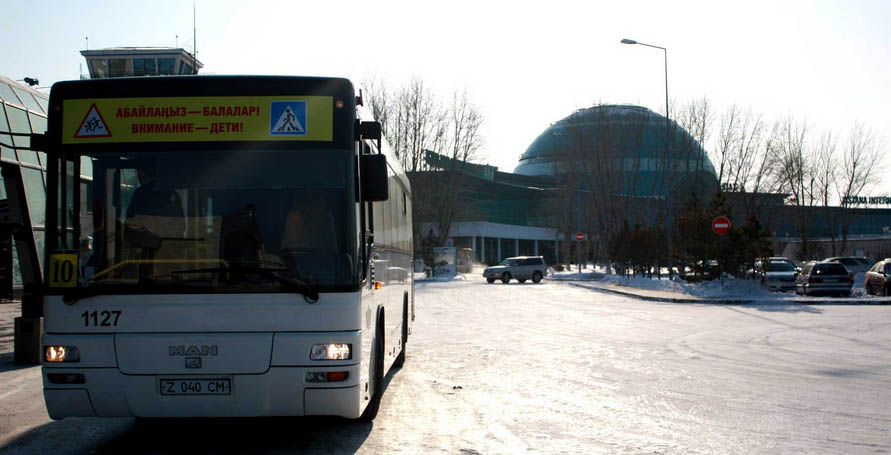 Call a taxi
Taxi is the most convenient and fastest way to get to the airport. A taxi ride will cost you from between 2000 tenge ($5).
Choosing this option, you should be aware of possible unforeseen circumstances. For example, if you contact the driver directly through a mobile application, he may get sick, be late due to bad weather, get lost, or not come because his car breaks down. In this case, you will be late for the flight.
To avoid this, call a taxi through the dispatcher (by phone) and do it at least 6 hours before departure. If there is any problem with your order, the dispatcher will forward it to another driver or will inform you in advance about the impossibility of fulfilling the request.

For a list of Astana taxi, look here