Winsor Hills Kissimmee Florida
To me, Florida was unknown territory, so I was understandably worried about living conditions. However, when I arrived to Windsor Hills, all my fears were laid to rest. The staff was friendly and helpful, quickly checking us in. The house itself might have looked compact from the outside, but it was very roomy from the inside.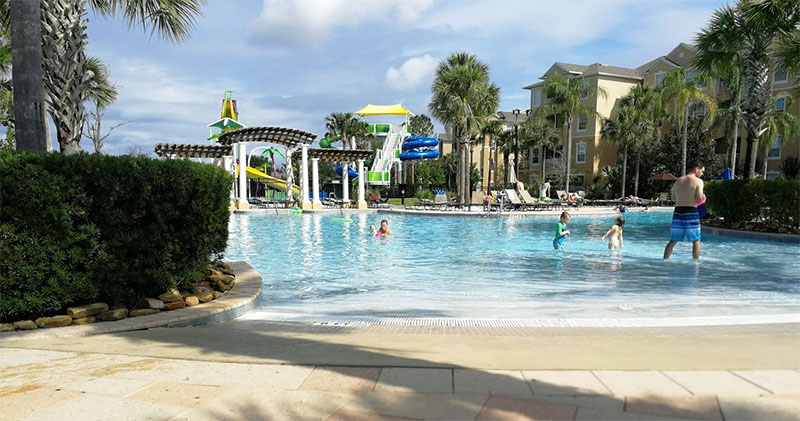 The location of the village itself is quite notable, it is about 2 miles away from actual Disneyland and close enough to many other parks. Also it has a Wallmart a few minutes away, making grocery shopping easy. It was not difficult to find and easy to drive in and out of.
We rented a house meant for eight people, while there was only three of us, so maybe that's the reason we were so comfortable, but still it was pretty great. We had two bedrooms with separate bathrooms and a washing machine upstairs, a third bedroom, kitchen and living room downstairs, a small pool outside in the yard and a reasonable parking spot in front of the house.
Despite the house clearly being catered to families coming to Florida for Disneyland-related activities, I found it quite pleasant to the eye. It is clear, that some thought was put into not only the comfort, but also the overall visual appeal.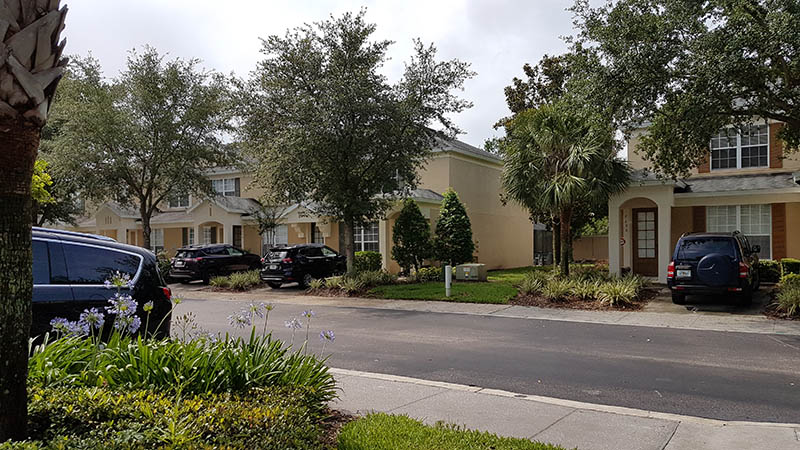 The village itself was quite lovely, with neat rows of houses down every street, well kept lawns and a fair amount of wildlife. Many lizards inhabited the yards, wild birds leisurely walked the streets, and we have seen more than enough of squirrels. Also, we found three drowned frogs in our pool on our first day, which was both amusing and unpleasant at the same time.
All amenities in the house have shown some signs of wear-and-tear, but were working fine. The main one being wi-fi worked just great, no reasons to complain there. The weather wasn't that great during our stay, but we were quite comfortable otherwise.
Aside from a big territory to explore, if we wanted to, Windsor Hills had a big pool for all residents, which I had visited quite a few times. Since our house was located close to the entrance, the pool was about 10 minutes away on foot and I enjoyed walking there. Everything looked well taken care of, the pool was clean and safe. I was bothered by some kind of flying insect, however.
In conclusion I'd like to say that the whole experience of staying in Florida was much better for our stay in Windsor Hills. Maybe the weather was gloomy and rainy, humidity and heat were mildly annoying, but at the very least I was sure that I had a comfortable and affordale place to stay in. The landlord was very helpful and courteous as well, so I have nothing but good things to say about our overall stay. 10/10 would come again!
Video
Share